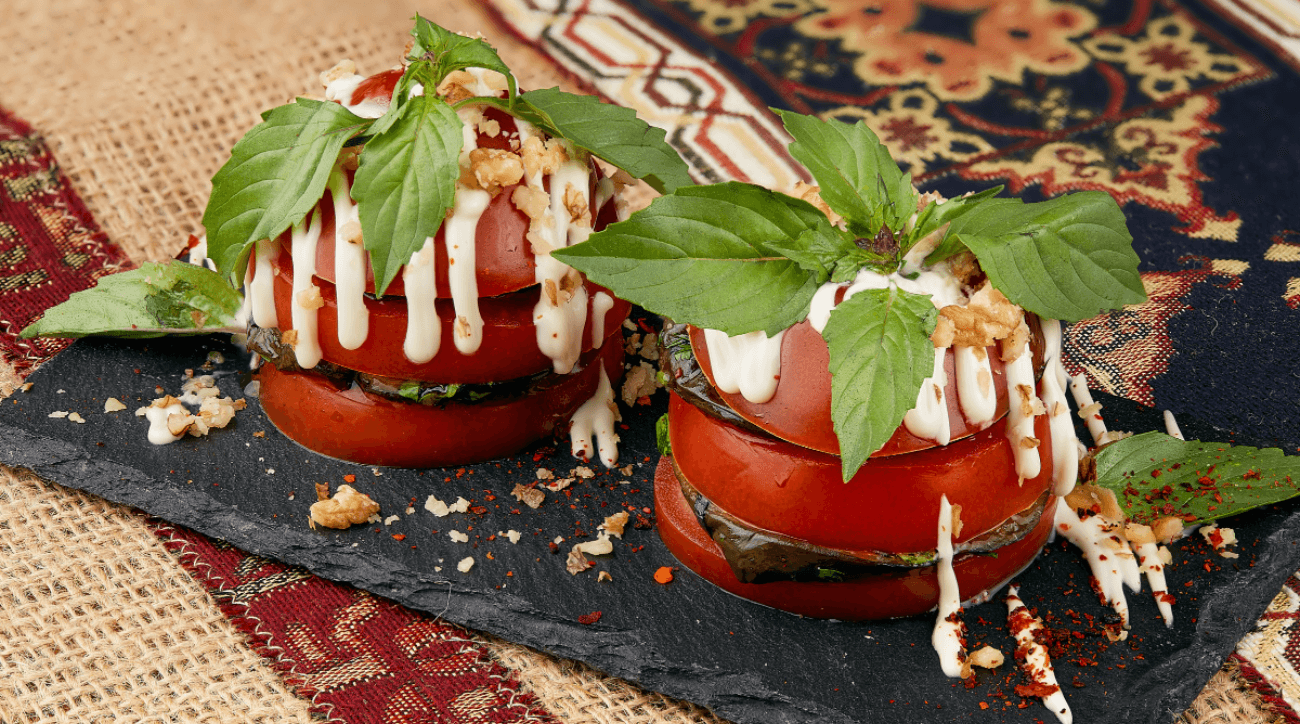 Appetizers are Integral Part of Traditional Armenian Cuisine
Appetizers are types of ready meals that are not time-consuming, filling and tasty. They have been a part of Armenian cuisine since ancient times. Previously, people had small servings of fruits and vegetables on the menu to replenish energy and satisfy hunger. This culture developed and became more popular in the 19th century with the advent of processed, packaged snacks. The full daily life of people contributed to the development of cold appetizers. As people began to work they turned to appetizers (snacks) as an easily accessible option that can replace a regular breakfast, lunch or dinner. Nowadays, snacks are also an important part of the daily diet.
Appetizers have their own integral place in Armenian cuisine. It includes greens, cheese, yogurt, sour cream and meat. The list of national appetizers includes a variety of meat, which is represented by sujukh, basturma, sausages and ham. Armenian basturma and sujukh are very popular snacks both in Armenia and abroad. Basturma is dried meat prepared in a special way.  The main element of sujukh recipe is also meat, ground meat: beef, pork or mutton.
The Armenian highlands are rich in a variety of greens. The secret of the taste and smell of Armenian dishes is also the wide use of greens. There is no dish without some greens in its composition.
Armenian cuisine is famous for its types of cheese. Cheese is a food made from milk, which has always been on the menu of Armenians since ancient times. A "cheese factory" was discovered during the excavations of Karmir Blur, an ancient site dating back to the III-II millennia.
One of the Armenian cheeses is Lori cheese, which is preserved in salt water, that is why it does not have a hard surface, it has a solid composition and a unique color from white to light yellow.  Lori cheese stands out for its unique taste.  It is obtained from cow's milk. Motal is a cheese with very little salt, made from goat's or sheep's milk.  Even in 2011, the cheese was included in the "Ark of Taste" list as an endangered food.  It is prepared in summer and not in large quantities.
Yeghegnadzor cheese (drilled cheese) is in the list of national cheeses. It is obtained from cow's or goat's milk. Its preparation and preservation (in specially prepared clay pots) is very interesting. It is also considered the favorite cheese of tourists, because it is preserved in a vat and has a distinctive taste and smell. This cheese is a wonderful gift to take home from Armenia.
In Gata tavern you can taste a unique variety of snacks, among them calf's tongue, which has a special cooking method and a unique taste. Also, ghavourma, which is very similar to canned meat in its taste characteristics. In ancient times, ancestors always prepared ghavurma in late autumn, which was used until spring for the preparation of meat dishes, as well as for direct serving. From the appetizer menu of Gata tavern, we can highlight the pyramid of eggplants and tomato, prepared according to our chef's recipe.
In Gata tavern you can also try delicious Middle Eastern appetizers. These are snacks that have a Middle Eastern origin, but are considered popular and favorite snacks in Armenia as well. An example of them is hummus. It is nutritious (its protein value is equivalent to meat), healthy and quite tasty. At Gata Tavern, hummus is served with dried bread. Among the delicious oriental dishes, we can single out imam bayaldy, which is fried eggplant, pepper, tomato, onion.
Armenian cuisine is rich in delicious snacks. An Armenian restaurant in Yerevan where you can taste delicious Armenian and Eastern snacks is Gata Pandok.