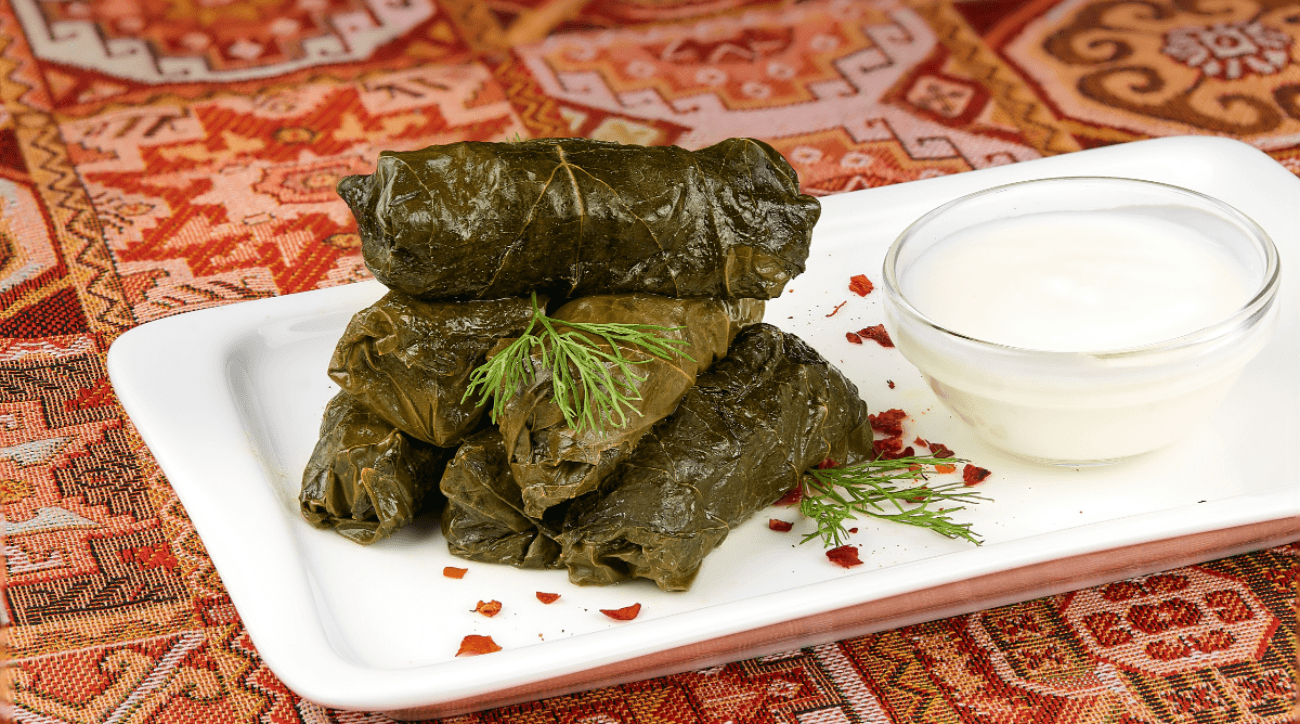 Importance of Armenian Dishes during Holidays
In ancient times, Armenians had a regulated system of food, that is, each day of the year had its fixed menu. It was even more important and mandatory on holidays. Today Armenian cuisine has improved, but traditional Armenian dishes did not lose their relevance. Among the traditional Armenian dishes are dolma, Garni yarach, Armenian kash, harissa, etc.
Dolma is a staple of almost every holiday table. The filling is mainly prepared on the basis of rice and meat mixture. It is one of the most popular dishes in Armenian cuisine, in honor of which an annual culinary event, the Dolma Festival, is organized. This festival is organized every year and Armenian chefs come together to prepare different types of dolma. In this event guests have the opportunity to taste more than 60 types of dolma with lamb, mushroom, pork, fish and other ingredients during the festival. Dolma has Armenian origin and is on the list of the most delicious dishes of Armenian cuisine. You can try the traditional, very tasty Armenian dolma at Gata tavern.
Traditional Armenian barbecue is the ornament of the festive table, the dish that gives taste and smell to every table. Barbecue is indispensable to the Armenian festive table, without which the holiday is not authentic. Even during the Armenian wedding ceremony, a special song is sung and a solemn dance is performed. This tradition came a long time ago. The origin of barbecue is unknown, it started to be prepared many centuries ago after the invention of fire, but we can say with certainty that traditional Armenian barbecue is distinguished by its taste and smell because of the spices. A barbecue festival is also held in Armenia. During the festival, both professional chefs and amateur chefs prepare a variety of barbecue, and the guests enjoy it. Gata tavern offers very tasty pork, lamb, veal, chicken barbecue, which is served with grilled potatoes. Nardi is a very special dish in Gata tavern, it is a set of barbecues: grilled mushrooms, potatoes, mixed vegetables, grilled poultry, lamb meat, veal, pork tenderloin, pork tenderloin, pork ribs.
Khashlama is a dish of Caucasian cuisine. The name Khashlama is derived from the Armenian word Khashel, like the name of the Armenian Khash dish. It is made with mutton, beef, rarely pork and chicken. It has decorated the Armenian holiday table since ancient times. During the Navasard holiday, in honor of the god Aramazd, pilgrimages were made to holy places. With the blessing of the chief priest, khashlama was prepared. It was prepared from both veal and lamb. Meat was stewed in a small pot hanging on the hearth, and beer or wine was added to the cooked mixture to give it a special aroma and taste. Even in our times, the way of preparation has hardly changed. Very tasty lamb khashlama is prepared in Gata tavern.
Armenian cuisine is very rich and diverse. Among the famous dishes are lavash, barbecue, kash, dolma, harissa  and wine. It is impossible to imagine the Armenian table on holidays without traditional Armenian snacks, dishes and drinks.